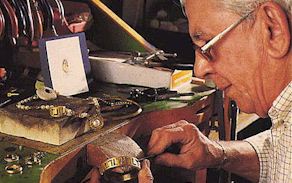 For People who appreciate design and quality
Zorbas Odyssey guarantees the perfection of each of its designs.
The designs are either inspired by primitive symbols of ancient civilizations or by museum designs taken from archaic, classic and Byzantine periods as well as contemporary designs in 18K or 22K, yellow or white gold.
The modern designs that complete the collection, embody new approaches concerning the manufacture and usage of jewelry.
Zorbas Odyssey keeps up consistently the traditional making of unique pieces such as bracelets, rings, earrings, necklaces, pendant, brooches and pins, etc.
Collection
click on number bellow to view samples of Zorbas Odessey Jewelry
1
2
3
4
5
6
7
8
9
10
11
12
13
14